Start of school is trying time for parents and kids. Here are the most like products to choose for better school experience.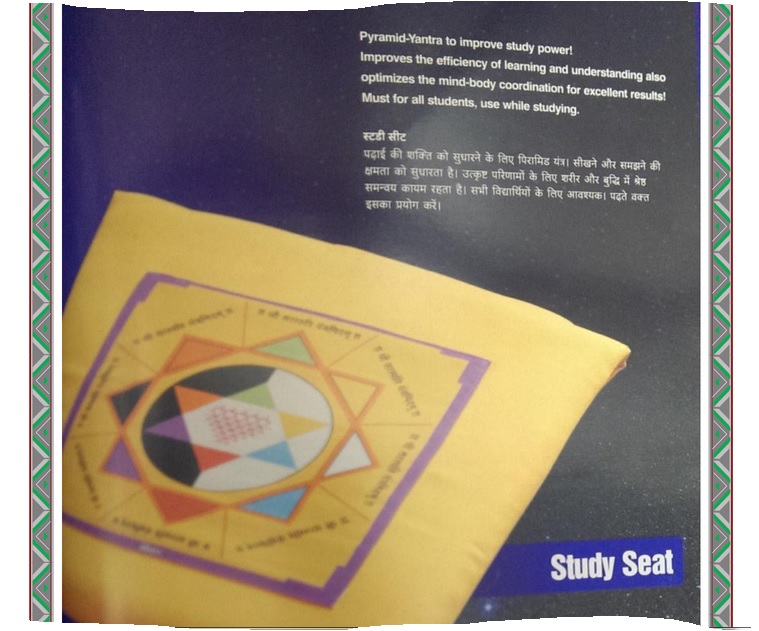 Study Seat:Pyramid Yantra to improve study Power! Improves the efficiency of learning and understanding also optimizes the mind body coordination for excellent results. Must for all students, can be used while studying.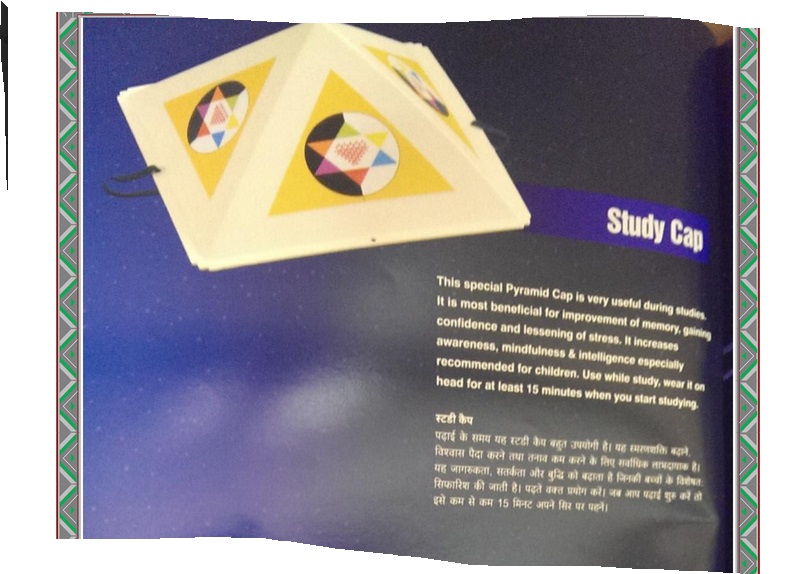 Study capThis special pyramid cap is very useful during studies. it is more beneficial for improvement of memory, gaining confidence and reducing the stress. it increases awareness,mindfulness and intelligence especially recommended for children. use while study, wear it on head for at least 15 minutes when you start studying.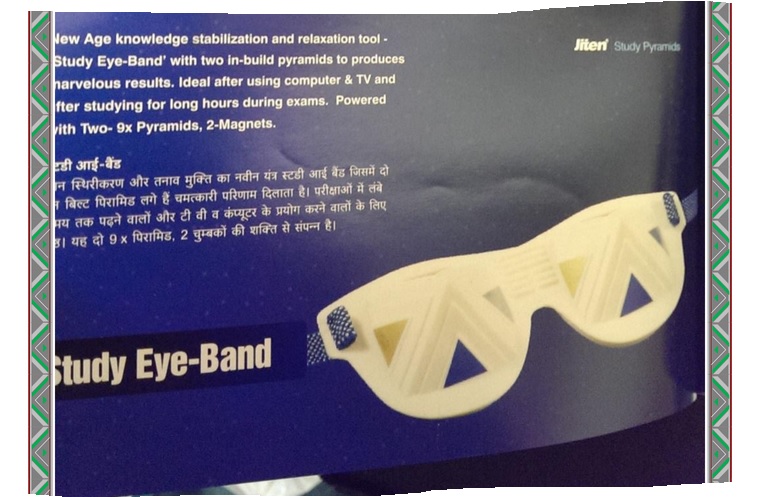 Study Eye-BandNew age knowledge stabilization and relaxation tool. Study Eye band with two in build pyramids to produce marvelous results. Ideal after using computer & Television and after studying for long hours for exams.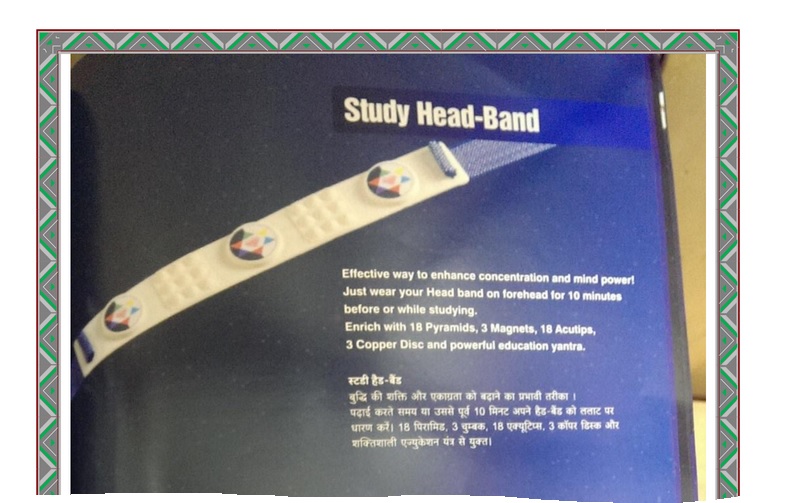 Study Head-BandEffective in enhancing concentration and mind power. Wear it on your forehead for 10 minutes before or while studying. Enrich with 18 pyramids, 3 magnets, 18 Acutips, 3 Copper Disc and powerful education yantra.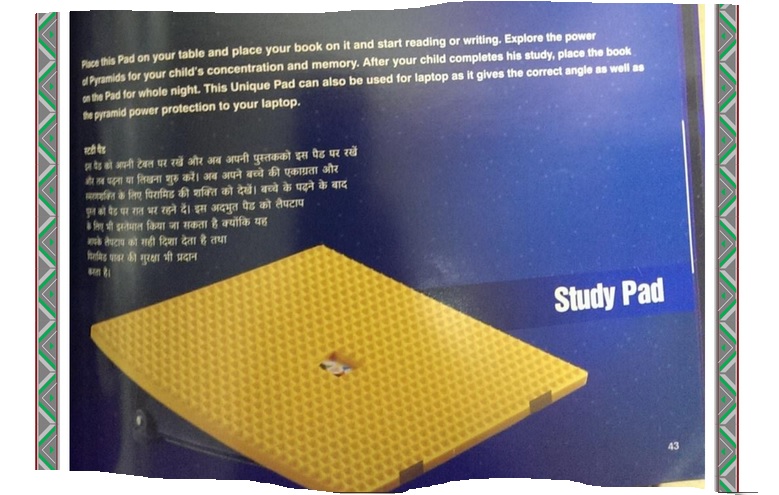 Study Pad Place this pad on your table place you book or tablet on it. Start reading or writing. Explore the power of Pyramids for your child's concentration and memory. After your child completes his study place the book or tablet on the pad for whole night. This unique pad can also be used for laptop and notebook because it gives the correct angle and pyramid power protection to you laptop or notebook.