Tibicos(Tibetan mushroom)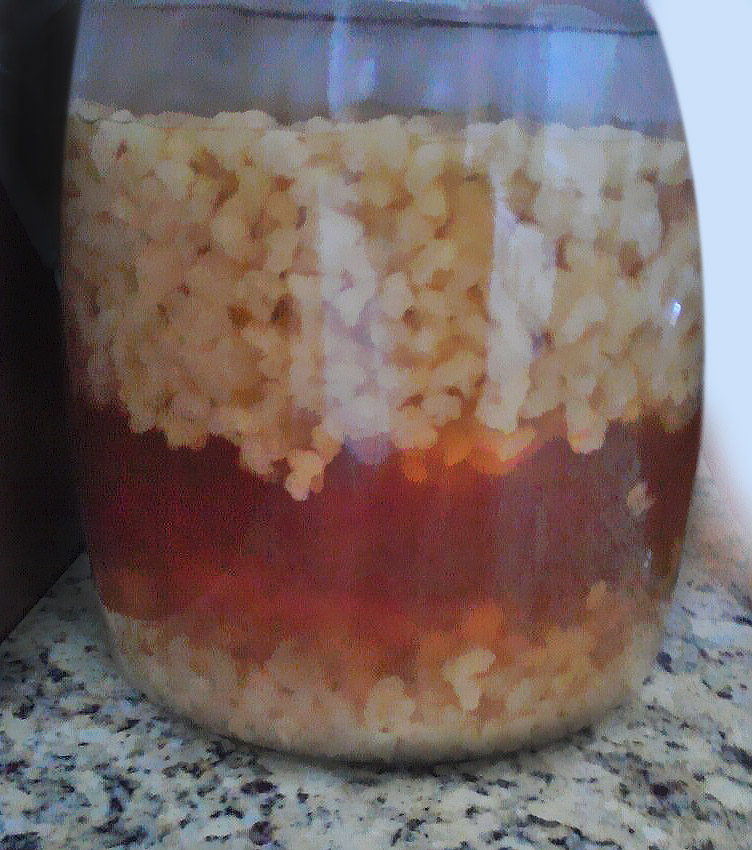 TIBICOS (Tibetan mushroom)
The Blessed Mother Teresa of Calcutta, pre-occupied for the poor of the world, who cannot pay doctors, not to buy medicines because they are expensive, traveled to Tibet, the mountains of Himalaya where there is a famous monastery of the Buddhist monks. These monks possess outstanding knowledge of nature.
In communications with these wise and experienced men, they gave her TIBICOS, a mushroom of wide curative and preventive qualities. They told her the only condition in distributing it is not to be sold (as a commercial product but it must be given away for free). The monks explained the manner of preparing and its dosage.
• The mushrooms are fed with pure water and molasses. They reproduced and must be placed in containers made of glass. It is good to wash and prepare them in the morning.
• Fill the glass container (containing the TIBICOS) with 8 glasses of water and add 4 tablespoon of molasses (pure sugars) then LEAVE IT FOR 24 HOURS.
• Strain the water after 24 hours, using a PLASTIC STRAINER and not one made of metal. The water is then ready for drink. It is good to drink it before breakfast. But it can be taken many times during the day. It is not only curative but is also a refreshing drink.
• Care must be taken in straining the TIBICOS. They have to be rinsed well with running water after straining.
• After rinsing them, put them again in its container. Add room temprature water and 4 tablespoons of molasses (Panela, jaggery, brown sugar).
• Cover the container with clean thin cloth to allow oxygen for the continuous growth of the TIBICOS. They grow rapidly so they need to be placed in biggest container (or may be distributed in several containers, adding more water and molasses).
• ALL MUST BE DONE WITH MUCH CARE AND CLEANLINESS
PREVENTIVE AND CURATIVE PROPERTIES:
HEAD: It cures migraine and pains on the head.
ARTERIES: It combats rheumatism, arthritis and muscular pains.
RESPIRATORY SYSTEM: It strengthens bronchial tubes and the lungs. It cures asthma, reduces phlegm and removes cough.
DIGESTIVE SYSTEM: It improves the function of the liver, pancreas, bile ducts. It cures diarrhea, it helps in the process of digestion and helps to avoid gastritis and ulcers.
CIRCULATORY AND ARTERIAL PRESSURE: Controls cholesterol, softens hardened arteries and veins, lower sugar levels, controls arterial blood pressure; corrects hemorrhoids.
RENAL SYSTEM: Prevents in the formation of gall stones and if they are present it dissolved it little by little. It cures different illness of the bladder, helps one to urinate regularly and well.
NERVOUS SYSTEM: It cures insomnia and dizziness. Removes pains produced by the nerves.
OBESITY: Burns fat. It keeps those who are thin in good health. For these, it is recommended that one should take 3 glasses of TIBICOS before breakfast.
AGING:It avoids pains associated with aging. It reduces the effect of hormonal changes.
OTHERS: Cures herpes, cataracts in the eyes, prevents some types of cancer in the skin
ALCOHOL: If taken regularly, it lessens the desire to get drunk
Contact Swami at [email protected]
To get your free sample follow the link. Shipping is additional. We do charge $2.00 handling for all samples Mushroom sample
Also add a pyramid chip to get a pyramid charge drink Pyra chip
Note of Disclaimer:Please use the drink at your own Risk & Responsibility.